Special Online Offer

2 Weeks FREE!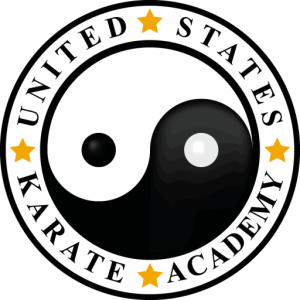 About Our Business
Welcome to United States Karate Academy! We have been serving our community of San Diego since 2007! Our passionate team of instructors and staff our here to serve you with the best martial arts training and education in a fun, family, and friendly way. We exist to empower every student to be their best so they can accomplish their goals and dreams. Call us to get started today at 619-597-2068.
United States Karate Academy has been in business since June 2007. We teach children as young as 18 months to 3 years old called Diaper Dragons. We have a Tiny Tiger's program from age 3-6 years old, a youth program from 7-12 years old, and Teens/Adults ages 13 and older.

The mission of U.S. Karate Academy is to develop children and adults to be their best by being physically fit, mentally sharp, emotionally stable, and spiritually sound in order to have productive members of our society.
The values of U.S. Karate Academy are: Integrity, Excellence, Teamwork, Passion, and Mentorship
The vision of U.S. Karate Academy is to graduate every student to Black Belt and Beyond! Empowering every student with character traits and personal development to accomplish their goals and dreams!
Instructor/Owner Sal Convento
Master Sal Convento is a Two-Time World Champion. A graduate of the U.S. Naval Academy, he served in the U.S. Navy for 10.5 years as a Surface Warfare Officer and Naval Aviator. He holds a Master's of Science Degree in Executive Leadership from University of San Diego and Master's in Management from University of Redlands. A practitioner of the Martial Arts for over 36 years, he earned a Fourth Degree Master Instructor in World Tang Soo Do and a Fourth Degree Black Belt in Karate Do under John Critzos, II from the United States Naval Academy Karate Do. He is owner and Chief Master Instructor of U.S. Karate Academy in San Diego and Chula Vista, California.
Master Convento is passionate about passing on the knowledge his instructors taught him and wants to pass on the baton of knowledge to future generations and leaders of our community. He is the author of the book: Black Belt: The Winning Edge! How Martial Arts Can Help You Achieve Greater Success In Life.
Why Choose United States Karate Academy?
Passionate Instructors
You will be more discipline and confident about every aspect of your life: personally, professionally, and at school.
Character Building Classes in a fun way with small student to teacher ratio.
The classes are design to build your discipline and confidence in a fun and friendly way using the martial arts. We use the physical lessons to implement how you can use discipline, confidence, and focus not just in martial arts but at home, work, and school.
Our Martial Arts Team Takes Great Pride In The Reviews We Receive
See What Our Community Members Say About Our Programs
Monica P. La Mesa, CA.
If you are looking for an amazing Karate academy, this is it! It is immaculate, serene, and it has amazing instructors! My daughter loves it! She is learning so many skills, not only Karate techniques but discipline, focus, goal achievement, and confidence. I would recommend the U.S. Karate Academy to everyone! We attend the Eastlake location and have spoken to the owner on several occasions and he is a genuinely great man of character. Master Convento wants to provide you with the best, and he wants to give back to the community. You can see his love and passion for Karate and wanting to pass that on to others. He is a 2 time World Champion and 4th degree Master Instructor! I did my research. With all that being said, it is not pretentious. It is a fun place that is welcoming! They provide you with a uniform and t-shirt when you sign up. They have a lot of class times to choose from and there is plenty of parking and seating to watch your child during their lesson. My daughter is over the moon about it! Which ultimately, makes it the perfect choice. I started when I saw a flyer about 1 week free and a private lesson. Which was a perfect trial run to see how my daughter would take to it. She lived it from the moment she took her first bow! I just love that it is all about respect. As a school teacher, I wish more places taught respect as part of their programs. Call and check it out. You will not be disappointed.
Raysa Turner, US Navy Chief Petty Officer
USKA is the best of the best. My oldest son was a student as a Tiny Tiger and he learned a lot. We had to leave San Diego due to military orders and my son was very upset. He had learned courage and discipline plus he made a lot of friends. A few years later we found out that we were coming back to San Diego and that's the first thing that my son asked for. By this time, I already had 2 boys who wanted to sign up again. The staff is very welcoming and caring of their students. I signed them both up and recieved a very good price for them plus the discount. Mr. Sal Convemto is firm and passionate about his studio. He will do whatever it takes to make sure the customers understand that passion and get the best quality there is to offer. Because of that is the reason we came back. We wanted someone who not only knew what he was doing but also was ready to share that with the world. His passion shows through his teachers and other students and that's what I want for my boys. They competed in their first competition today and the smiles on their faces when they received their trophies was priceless. That's what its all about and that's what makes it worth our time. To see how happy my children are knowing that they learned something and were rewarded for it. There is no other karate institute in San Diego that we would go to. I recommend USKA because you will for sure get your money's worth no matter what.
Can't express how great USKA has been for my daughter. She struggles with emotion/behavioral issues which makes school and extracurricular activities extremely difficult. But to our surprise she has taken to karate and the discipline that goes with it. The instructors hold them to a high but reasonable expectation and the kids love it. Give it a try! Master Sal Convento, owner, is a fantastic man and genuinely cares about his students. Not only is he a former world champion in multiple disciplines but also a former Naval aviator who understands military life and will flex to meet your goals, availability, schedule changes and everything else that comes with serving. I wish I could give this place 10 stars!!! Thank you to all the instructors and staff who have made us feel like family.